Puzzle This specialise in providing puzzles of varying difficulty via mail order and our on-line shop. Our favourite puzzles are of the metal disentanglement variety, but we also offer an extensive range of other puzzles. We use Paypal as our secure payment method allowing you to pay by credit card, or if you want to send us a cheque, you can email your order directly to us at sarah@puzzlethis.co.uk.
Visit our on-line shop to browse our ranges of puzzles, we have nearly 300 puzzles to choose from which include brass, metal, chrome, nail, metal disentanglement, magnetic, wire, wooden, ring and string puzzles and limited edition puzzle sculptures.
As we love puzzles we are always looking for new additions to our collection, so if there is a puzzle you are trying to find which we don't stock we will endeavour to source it for you. We also provide promotional puzzles and corporate gifts.
For International orders, please email your order direct to info@puzzlethis.co.uk & we will calculate the shipping cost and arrange your payment. For all orders over £35 we will include a free foam cube puzzle, and orders over £75 we will include a free wooden cross puzzle.
In our Puzzle Information section you will find helpful hints to aid you in your puzzle choice and links to other sites of puzzling interest.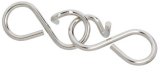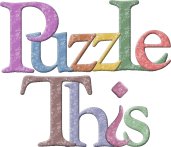 Voted No. 1 Toys and Games Gadget for 2010 on the Gadget Show